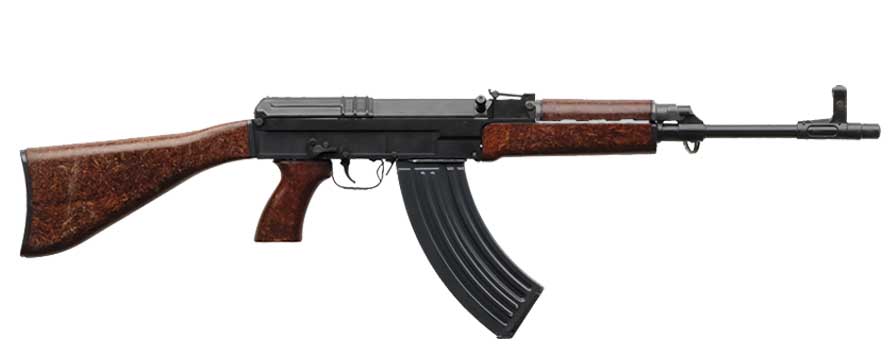 CZ-USA has begun importing the VZ 58 semi-auotmatic rifle into the USA. The rifle is chambered in the widely available 7.62×39 cartridge commonly associated with the SKS and AK-47 rifles. The VZ 58 looks like an AK-47 variant, but there are some significant differences.
"Everyone thinks it is an AK-variant," said Agnus Hobdale of CZ-USA. "It is not an AK-variant."
There are some significant differences between the AK-47 and the VZ 58. First, and perhaps most importantly, CZ-USA states that no AK parts are interchangable with the VZ rifles. Additional differences include:
The VZ 58 has a milled receiver, not a stamped receiver typical to the AK-47.
The VZ 58 bolt locks open after the last cartridge is fired.
The VZ 58 is striker fired, not hammer fired.
The VZ 58 has a larger ejection port.
CZ-USA also claims the VZ is easier to field strip, has a more natural point of aim, and a more ergonomic safety. While these are truly subjective, they do suggest several changes that may not be readily apparent until you handle one.  Many people believe that the VZ 58 is a superior firearm when compared to the typical AK-47.  Some like to say that the VZ has the reliability of the AK with the refinement of an AR.  I imagine that this, like beauty, is in the eye of the beholder.
The VZ 58 comes in two styles. the Military Sporter is a semi-auto version of the current issue rifle to the troops of the Czech Republic and Slovakia. The military sporter features wood impregnated plastic stocks. The Tactical Sporter features a Zytel, thumbhole-type of stock.
Both VZ 58's are available now and ship with a thirty round magazine and cleaning kit. The Military Sporter retails for $970, while the Tactical Sporter retails for $990. Additional 30 round CZ magazines are $39 each. CZ-USA says that the rifles are selling quickly.