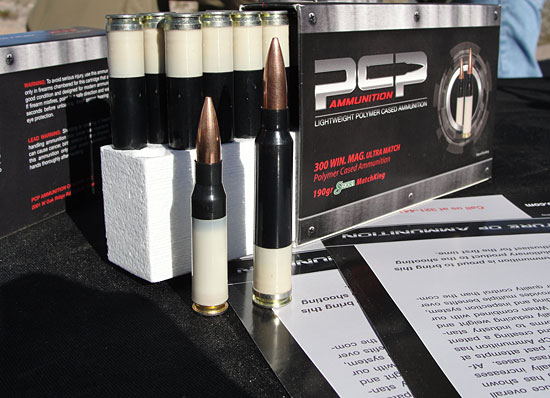 The Firearm Blog ran an article about a pair of catastrophic failures with .308 Win PCP Ammunition.  With only two rounds fired, two 'kabooms.'  Batting a thousand in this way is probably not what the company hoped to achieve with their ammo.
These serious problems alone should not be considered an indictment on the use of polymer-cased ammunition.  In fact, both rounds were from the same lot number (X121300001) and the problems may be associated with improper loading in that lot alone.  I imagine that sort of thing has happened to every major ammo manufacturer from time to time.
For more information on PCP Ammunition, check out Aaron's experience with the stuff at Media Day.
For the article on the kabooms, check out TheFirearmBlog.com.