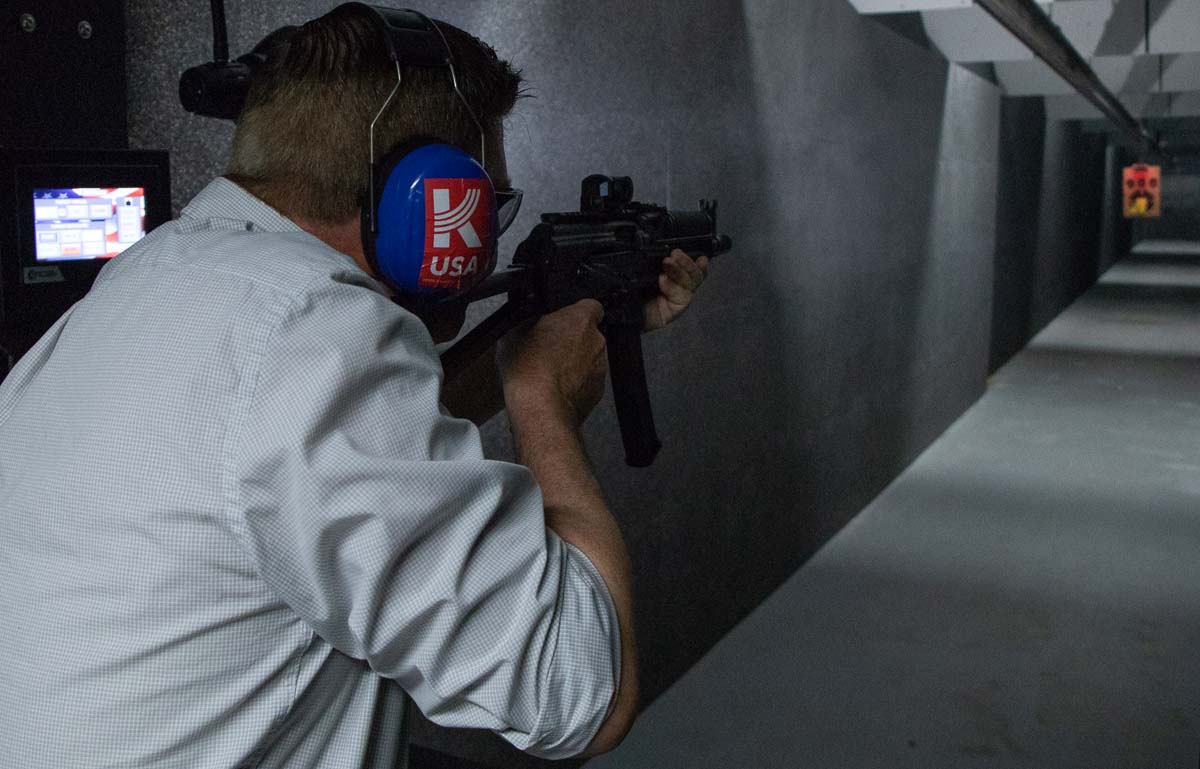 Gun reviews are one of the key components of the GunsHolstersAndGear.com site. I aim to deliver useful information for consumers that are looking to purchase a firearm.
Many websites and magazines provide firearm reviews. Fundamentally, GHG is different. I write reviews with you – the purchaser – in mind. I don't cater to fanboys and give every manufacturer a fair shake. I tell you the good and the bad.
I think GHG also sets itself apart in a number of other ways that are listed below.
Guns We've Reviewed
Here is the list of all of the guns I have reviewed on GHG. The list includes pistols, rifles and shotguns.
General Testing Procedures
Getting out and testing guns is very enjoyable, but we take gun reviews seriously.
You, my reader, deserve to hear the good and bad aspects of every gun I test. Few of us have an unlimited gun fund, so we have to be careful about where we spend our money. I've bought bad guns – my goal is to help you avoid doing the same.
I believe manufacturers should get a fair shake. I'm not out to "hammer" any manufacturer, and I try to give a company to respond to any problems that pop up. However, I do not bury problems. I report my experiences and opinions regardless of what a company might prefer.
We're not going to give you a load of bovine excrement in these reviews.  If we like it, we say so.  If we don't, we tell you why.
In general, I test guns using the following procedure. Keep in mind that the procedure evolved into what it is now. In an effort to keep improving, it is likely to change in the future. The goal is to provide the best information possible.
After receiving the gun, I check the package contents to ensure everything is present. Any damage from shipping is noted and addressed (if needed.)
I read the user manual. Some guns have specific safety notices, takedown procedures or ammunition restrictions.
I clean and lubricate the gun according to manufacturer directions. In general, I use an all-purpose gun solvent like Hoppes #9 or Breakthrough. For a lubricant, I will use a light oil or CLP. Most often, I use Break Free.
For range testing, I use no fewer than three different factory loads. I prefer to use five or more different loads of varying types to better test the gun's ability to run all kinds of ammunition. Whenever possible, I try to shoot no less than 500 rounds through each handgun tested. Rifle round counts vary depending on the expense of the ammunition. For example, I would shoot no less than 500 rounds through an AR or AK variant, but much less through a .338 Lapua Magnum bolt gun. Specific ammunition information is included in each article.
I measure bullet velocities, track malfunctions (if any) and record other observations while shooting.
If I experience significant problems, I will contact the customer service department for the firearm and give them an opportunity to address the issue.
Disclosures
Every gun review I do includes a disclosure. The disclosure will tell you a number of things including how I obtained the gun and what financial interests I may have in the company and review.
I make no bones about it: GHG is a for-profit website. For me, it is part of my business and helps to put food on the table – literally.
However, I do not think that earning a profit and serving you is a mutually exclusive proposition. Rather, I firmly believe that long term business viability is only possible through excellent service to you – my customer.
All information is free. Read all you like – I'll never ask for a penny.
Also, I don't use banner ads, autoplaying videos or any of the other annoying crud that seems to populate many of the firearm sites today. Those slow down the web and clutter your screen. Neither is acceptable to me.
Instead, I built affiliate relationships with several companies like Brownells and Amazon. Some of the links on GHG will take you to one of the companies I have associated with. If you choose to use one of those links to make a purchase, I earn a small percentage of the purchase price as a finder's fee or commission. My commission does not alter your price.
My plan is to provide you with unlimited free content, and if you appreciate my work, you can use one of my links to make a purchase. You don't have to come out of pocket to help me feed the kids, and I don't have to ask Smith & Wesson or Remington for sponsorship money. That helps to keep the reviews unbiased.
Final Thoughts
So, what guns do you want to see reviewed?  Old guns, new guns, surplus guns?  Crazy expensive or firearms that are within the reach of the common man?  You let us know and we will try to bring you the gun reviews you want!